Everything You Need to Know About Rental Income Tax
Key Takeaways
Rental income taxes are not as complicated as they may seem, investors simply need to know what to expect.
There is no set tax rate on rental income, investors should instead be aware of income taxes and which deductions apply to them.
It is important to ask questions like, "how much tax do I pay on rental income?" and "do you have to pay tax on rental income?" to ensure you fully understand the tax filing process.
---
Tax season is the subject of a lot of debate for real estate investors. Amid new tax policies, changing news cycles and common misconceptions regarding rental income taxes, it is easy to get confused. However, there are several tips you can follow to stay on track during this time of year.
One of the biggest mistakes made by investors and business owners during tax season is believing misinformation. In order to be successful during tax season, it is crucial to understand tax rates, deductions and how the filing process works. Don't worry—the approach is not as confusing as it sounds. The guide below outlines taxes on rental income and how investors can prepare to file next year.
---
[ Learn how to analyze deals like a pro! Attend a FREE real estate class in your area to learn how to identify the most rewarding investment deals. ]
---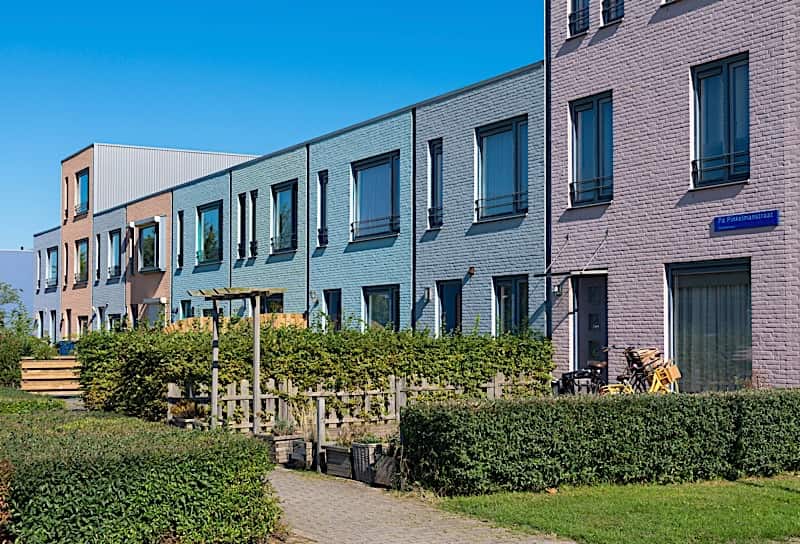 What Rental Income Is Taxable?
Any rental income you received as a property owner is taxable and should be reported. As a general rule, rental income can include rent payments, security deposits, leasing fees and any other cash flow generated from a given property. Be sure to read this article to learn how to estimate rental property cash flow.
While the majority of income from a property may come from rent payments, it is important to include any other income generating sources. For example, if a tenant pays first and last month's rent at move-in, both of those payments will be taxable—even if the lease does not end until the next year. Commercial property owners should pay careful attention to this practice, known as advance rent, as leases tend to last for multiple years.
Security deposits are also relevant for rental income taxes, particularly when they are going to be applied as last month's rent. If a property owner and tenant come to this agreement, those funds will need to be reported as rental income for the year in which they were received. On the other hand, if investors have no intention of using the security deposit for last month's rent it will not taxed the same as rental income.
Another gray area for many real estate investors is tenant paid expenses, such as water or power. If the tenant pays for any utilities, it is required for the property owner to include these funds in rental income. While utility costs are often eligible tax deductions, landlords must report the initial income generated from tenant payments. To learn more about taxable rental income, be sure to consult a tax professional or information provided by the IRS.
What is the Tax Rate on Rental Income?
The tax rate on rental income will vary depending on whether your rental business is classified as passive or non-passive. In most cases, rental properties will be classified as passive income and taxed accordingly. A non-passive rental business involves property development, construction, operation, management or leading activities.
A further distinction necessary to determine the rental property income tax rate is whether or not the property owner is an active participant. This refers to the type of management decisions being made. If an investor is the one handling property management responsibilities, they may be considered an active participant. Each of these qualifiers are important because in addition to determining the tax rate, they can also impact the deductions a property owner may be eligible for.
What Deductions are Available on Rental Income?
For investors, rental property profits are often very attractive until tax season comes around. That's why it is crucial to know which deductions are available to you. Deductions refer to any expenses that can be subtracted from your taxable income. In essence, by reducing your overall taxable income, deductions can decrease the amount you pay in taxes.
Property owners may be eligible for several deductions including:
Property Depreciation: This is one of the most well known deductions available to real estate investors. Property depreciation refers to lost value as a result of wear and tear, though determining the amount eligible for this deduction can be tricky. To learn more about calculating rental property depreciation, be sure to read this article.

Interest: Interest refers to any mortgage or loan interest paid by property owners in a given year. Investors can also deduct the interest on business related credit cards. As a whole, interest is one of the biggest deductions for rental property income tax.

Repairs: Repairs are classified as projects that keep the property in "livable" condition and can be deducted from taxable income. For example, costs associated with replacing broken windows, fixing plumbing issues, etc.

Employee Costs & Independent Contractors: Property owners can deduct any employee wages from their taxable income. This includes anyone hired for property maintenance, repairs, contract jobs, and more.

Insurance: Insurance premiums relating to rental activity can qualify as deductions, such as fire, flood, theft and liability insurance.

Travel related to rental activity: Anytime investors (or landlords) travel for rental related activities, such as property viewings or trips to the hardware store, may qualify as a deduction. Pay careful attention to potential deductions for overnight travel, as travel deductions are often closely monitored by the IRS.

Home Office Expenses: For the most part, home office expenses can be deducted from an investor's taxable income. In order for home office expenses to qualify, investors must be able to prove the office is their primary place of business.

Legal Services: Any fees paid to attorneys, property managers, accountants, and advisors may be deducted as operating expenses.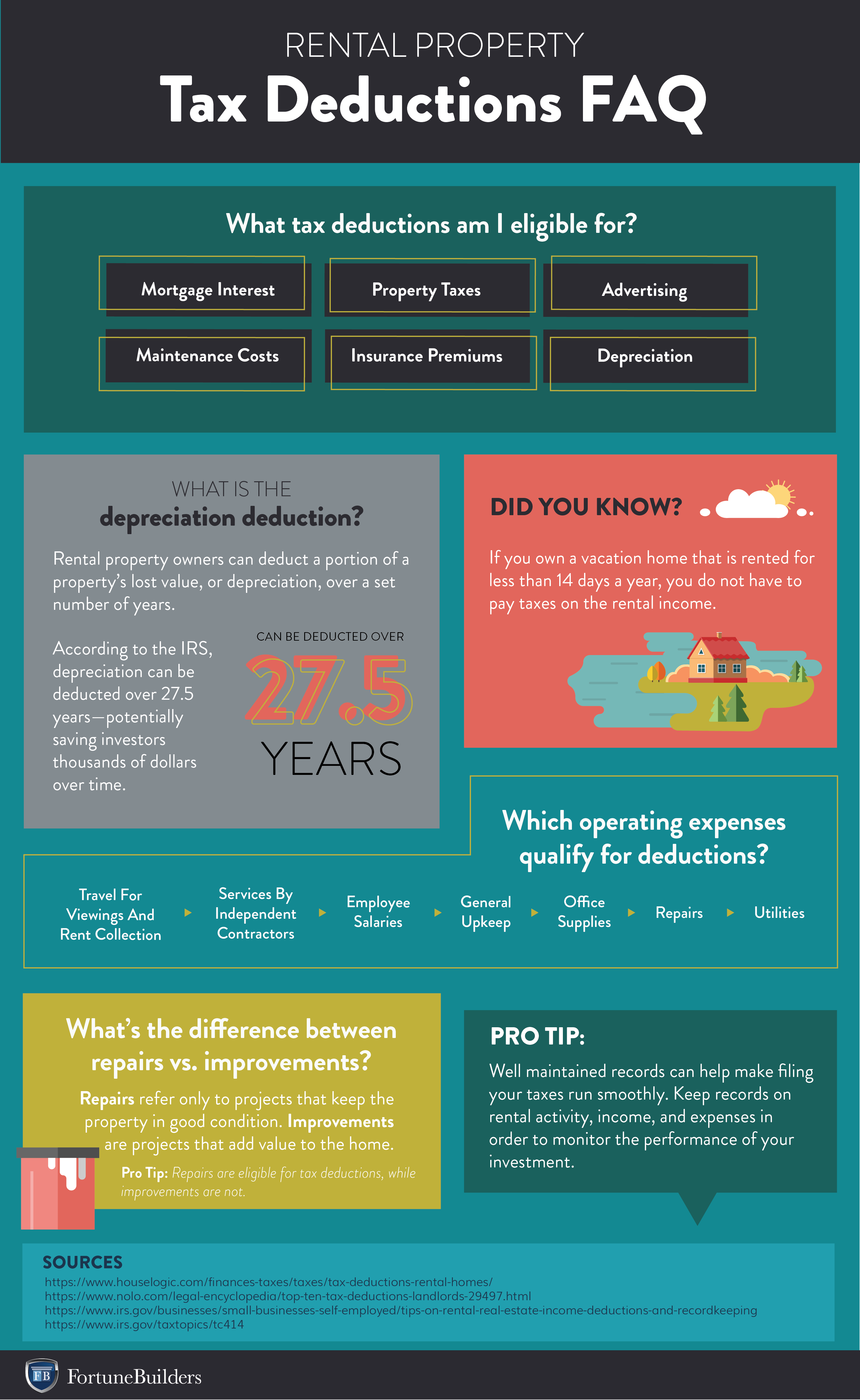 How to Report Rental Income
In order to report rental income, investors will need to submit Form 1040 along with Schedule E papers. Form 1040 is the basic income tax form that anyone filing federal taxes will need to submit. It requires filers to report on their personal information, such as their social security number and number of dependents. Form 1040 will also have investors report their earnings information.
The Schedule E form is crucial when asking, "how is rental income taxed?" This paper is where total income, expenses and depreciation for each rental property will be reported. Investors may need to submit multiple Schedule E forms depending on the number of properties they own and operate. It is important to know that even if you fill out more than one Schedule E form, to only report the "totals" on one paper.
Investors should keep well maintained expense and income records year-round to ensure the process runs smoothly during tax season. It is a good idea to keep records of rent checks, business receipts and any paperwork relating to possible deductions. Finally, always double check the information provided when reporting rental income. It is always a good idea to err on the safe side when it comes to filing your paperwork.
Summary
There is an overwhelming amount of information available on rental property and taxes. That's why it's crucial for investors to be critical of questions like, "how much tax on rental income?" and "is rental income taxable?" By maintaining organized records, researching potential deductions and familiarizing yourself with the reporting process, you can help ensure tax season runs smoothly for your business. Rental income taxes do not have to be intimidating, they just require foresight and planning on behalf of investors.
Did this article help answer your questions on rental income taxes? Share your thoughts in the comments below.
The post Everything You Need to Know About Rental Income Tax appeared first on FortuneBuilders.

This work is licensed under a Creative Commons Attribution 4.0 International License.